Frequently Asked Questions
We are here to answer your questions
To manage your queries, please provide your agreement or proposal number so we are able to locate your contract.
To keep a record as proof and update our notes regularly in the system, we sometimes request for you to email directly into customerservice@towerleasing.co.uk or if you would like to speak to a member of our team, please call 01753 837050 (Option 2).
How do I ensure that my Agreement terminates at the end of the minimum term?
You will need to give your written notice to terminate your agreement to your Funder at least 30 days prior to the end of your minimum term. (90 days' notice is required after the end of the minimum term)
Do I own the equipment at the end of the Agreement?
It would depend on the type of agreement you have. If the Agreement is a Hire Purchase Contract then the answer is yes. If your agreement is a Hire Agreement then it is likely that the answer will be no. Please check the Terms and Conditions of your agreement.
Can I pay the lease off early?
Yes, you will need to settle the agreement and pay any rentals due to terminate the agreement.
How do I give termination notice?
How do I request a settlement figure?
How do I cancel the asset protection on my Agreement?
If you have your own business insurance which covers the equipment on your lease agreement, please provide proof of Insurance to Acquis Insurance directly to info@acquisinsurance.com alternatively you may ask your Insurance provider to call them and confirm your cover on 0800 320520. (Full details would have been provided in your welcome pack from your Funder)
Can I cancel my Hire Agreement?
In order to cancel your Hire Agreement, you will need to pay a settlement. Please contact your Funder for a settlement figure.
How do I request a copy invoice or I have a query regarding my invoice?
A copy invoice is available upon request and all invoice queries can be directed to our Customer Services team at customerservice@towerleasing.co.uk - Please provide a reference number so we are able to locate this within the system.
Can I transfer the liability of the Hire agreement to a third party (Due to liquidation/administration or buyout/takeover)?
A novation of the agreement is possible, subject to underwriting checks and may involve additional fees. Please contact customerservice@towerleasing.co.uk who will be happy to assist.
Can I include multiple equipment on one agreement?
Can I include equipment at multiple sites on the same agreement?
Yes, certificate for delivery of each is required.
Can we recommend a supplier?
Yes, we have partnered with lots of equipment suppliers across the UK and we can see if there are any who specialise in your industry.
How do I make a compliant?
Proposal power at your fingertips
TowerExtra - A bespoke service for our dealers to access all existing proposals, creating new proposals, online rental calculator, exporting reports and generating documents.
Docusign - Go from proposal to customer signature in under an hour.
Our Experienced Team
Your dedicated Account Manager can provide training to your sales team at your business premises and talk about offering leasing confidently & effectively.
Our marketing department can work with your business to provide relevant website copy, branded leaflets for exhibitions and much more to promote the leasing option to your customers.
We Offer More Than Finance
We understand keeping cash flow within the business is important, that is why we have a number of finance solutions in place to support your business growth.
Whether you are looking to expand into new premises, cover the costs of an upcoming TAX Corp Bill or looking to lease vehicles for your business. We have the expertise of our direct sales team to find the right solution which works for you.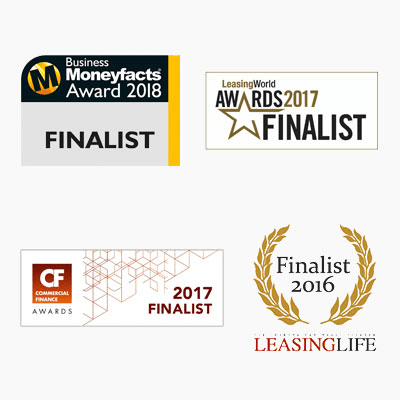 We Value The People Who Work with Us
At Tower we place a great deal of emphasis on people and relationships – our customers are the core of our business so we strive to deliver our service with heart, passion and enthusiasm.
As a team and individually, we are constantly investing in training and development programmes to expand our knowledge of our market and yours. Collectively, this creates more business opportunities to deliver a trusted finance solution.