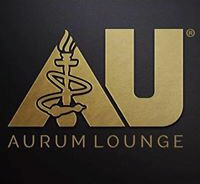 Launching a new venture with Tower Leasing
Background
Aurum Lounge Limited recently launched their first open air shisha bar and lounge , based in the North East. Offering an extensive range of Shisha flavours as well as a restaurant quality menu, the business has only been open a short time but already has a loyal fan base and popular following on social media.
This is a family owned business and it was the managing director, Umar Ali, who reached out to Tower leasing to help launch the venture.
Funding Requirement
Umar had come across an article we had published regarding the benefits of leasing and wanted to know more "starting up a new business is a daunting prospect and required a large outlay of capital to get all the equipment we needed."
There was a concern that with no previous trading history or financials it would be a struggle to get approved, the business needed catering equipment and furniture and obviously would not be able to trade without it. Tower has a large panel of lenders as well as our in-house funds, this means we can assist in almost all circumstances and being a new venture is no different.
Summary
Tower secured a funding line to help purchase the required equipment, running into the tens of thousands, over a 3   year term to keep the repayments as low as possible. Most finance companies shy away from new and early stage companies however we have always embraced it and continue to leverage our experience and expertise to help others realise their dreams of owning a business
What our clients say
"It has been a great experience working with Tower and we plan to come back to them again when the further need for investment arises."
Umar Ali
Managing Director
Lease vs Buy
Did you know by choosing to lease, you could receive fantastic tax benefits?
What Else Can I Lease
Learn more about what you can lease. If it is not listed, get in touch & we can help.