Tower Leasing Northern Ireland
Grow Your Sales With Tower NI
Many businesses in Northern Ireland prefer to utilise leasing and finance options rather than pay for their products and services outright. It's therefore vital to offer these types of payment solutions if your business is to achieve sustained long-term sales growth.
Tower Leasing has a team based in Northern Ireland, who have helped countless businesses to provide flexible finance options to their customers. Our state-of-the-art portal, award winning customer care, and industry high acceptance rates are just some of the reasons we've successfully grown our dealer base in the region over the last several years.
Find out how Tower NI can help to support your growth, by contacting our team today!
The benefits of offering finance options to your customers in Northern Ireland
Just like the rest of the UK, we're seeing a huge demand for alternative payment methods in Northern Ireland. This is especially true during these uncertain economic times, when businesses are less willing to make substantial cash purchases.
Tower NI can help you to maximise this opportunity by implementing the finance options your customers are looking for. Here's just some of the great benefits your business is likely to receive when offering leasing options through Tower:
Sell more – offering your customers both a leasing and cash option allows them to consider both, rather than simply rejecting one there and then.
Protect your margins – customers are less likely to negotiate the price of your equipment if they're able to spread the cost into manageable repayments.
Retain your customers – Your customers can upgrade their equipment at any time during the lease period, giving you more time to build strong relationships with your customers.
Fast payment – once your equipment is installed and documentation completed, we will pay you within just 48 hours.
Get a copy of our eBook and find out how you can offer leasing
What makes Tower different?
Quality service is at the centre of everything we do here at Tower. That's why we have a Account Manager team based in Northern Ireland, who will be on hand to guide your team through the whole lease process, along with the support of our Head Office.
In addition to the support of our team, we'll also provide you with access to our state-of-the-art online portal and all the training you need to confidently quote your customers. Making it quicker and easier than ever to get your deals over the line.
Proposal power at your fingertips
TowerExtra - A bespoke service for our dealers to access all existing proposals, creating new proposals, online rental calculator, exporting reports and generating documents.
Docusign - Go from proposal to customer signature in under an hour.
Our Experienced Team
Your dedicated Account Manager can provide training to your sales team at your business premises and talk about offering leasing confidently & effectively.
Our marketing department can work with your business to provide relevant website copy, branded leaflets for exhibitions and much more to promote the leasing option to your customers.
We Offer More Than Finance
We understand keeping cash flow within the business is important, that is why we have a number of finance solutions in place to support your business growth.
Whether you are looking to expand into new premises, cover the costs of an upcoming TAX Corp Bill or looking to lease vehicles for your business. We have the expertise of our direct sales team to find the right solution which works for you.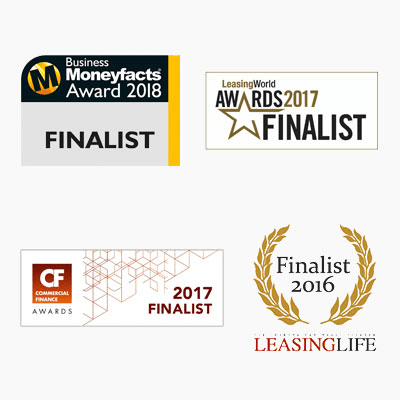 We Value The People Who Work with Us
At Tower we place a great deal of emphasis on people and relationships – our customers are the core of our business so we strive to deliver our service with heart, passion and enthusiasm.
As a team and individually, we are constantly investing in training and development programmes to expand our knowledge of our market and yours. Collectively, this creates more business opportunities to deliver a trusted finance solution.
What are you waiting for?
Our team is ready to start supporting your sales efforts today!